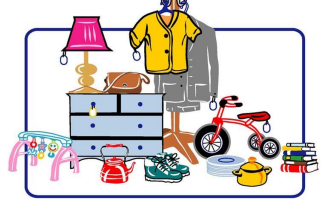 Clothing and linens
Household goods
Small furniture and treasures
Date and Time
Saturday August 19, 2023, from 9:30AM to 2:30PM
Location
First floor Fellowship Hall, Oxford United Methodist Church.
Click here for detailed location and directions.
Donations
Donations may be brought to Fellowship Hall Friday August 11, 2023 from 10:00AM until 4:00PM or Saturday August 12, from 10AM until 2PM.
For other times or for pick up of larger items, call Ethel Hock at 513-523-3689
Benefits
In conjunction with Oxford Parks and Recreation Annual Community Yard Sale.
Proceeds benefit mission projects.