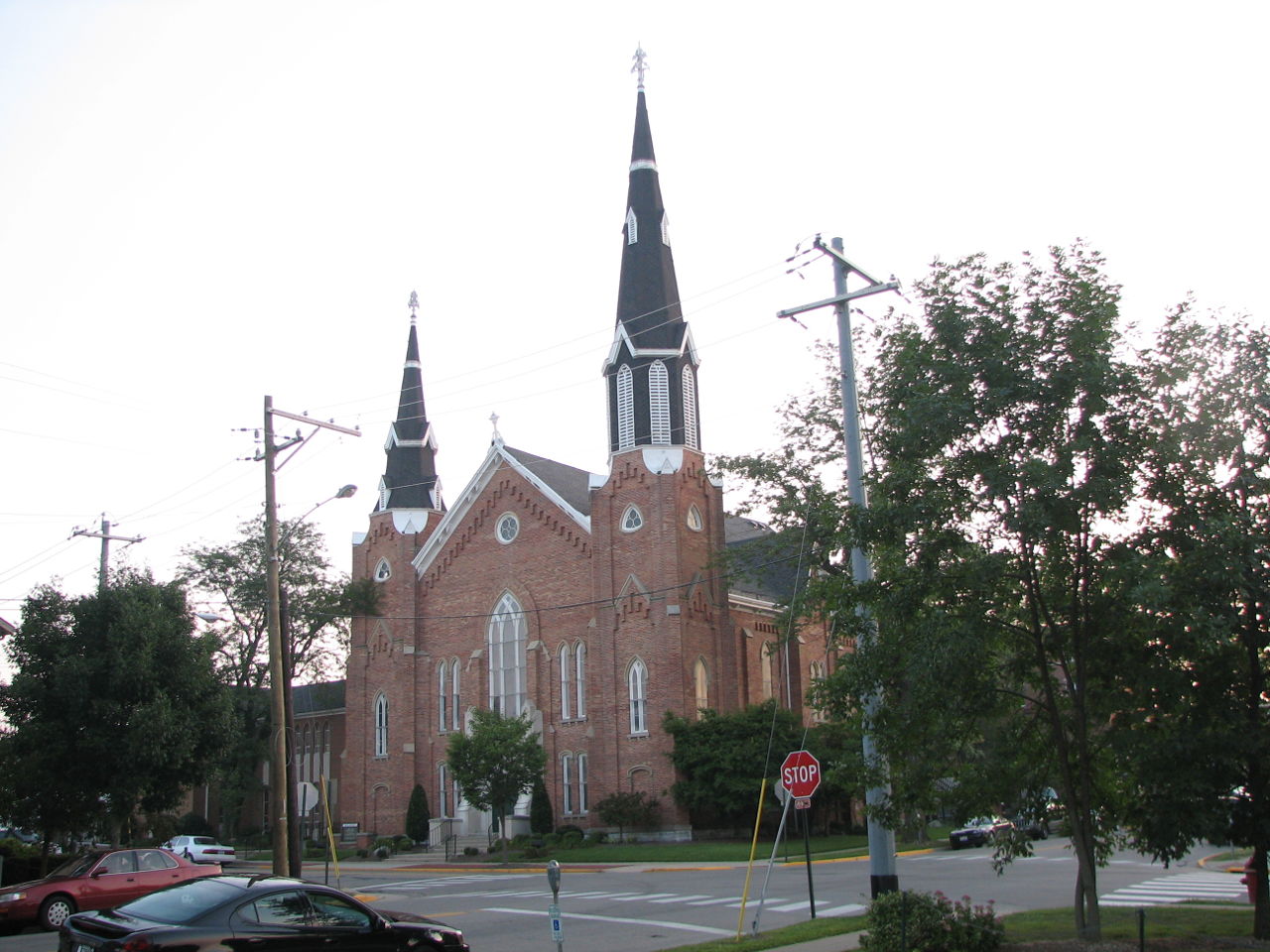 14 N Poplar St
Oxford, OH 45056

We are located on the corner of Church St. and Poplar St. in Oxford, approximately two blocks west of the Miami University campus. Our building is distinguished by two tall spires that rise above most of the buildings in Oxford and are visible from many areas outside of the town.
A small number of on-street parking spaces exist near the church on Church Street and Poplar Street.
In addition, on-street parking is often available on High Street on Sunday mornings. There are also seven parking spaces in the alley behind the church.
Off-street parking is available on Sunday morning in the city lot on the corner of Main Street and Church Street and in the back of the McCullough-Hyde Memorial Hospital employee parking lot on Poplar Street – both are within two blocks of the church building.
These two parking areas are denoted by a "P" on the map above.
Handicap accessibility and facilities are available.