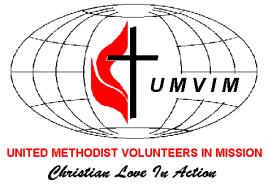 OUMC is a part of the West Ohio Conference of the United Methodist Church. The conference supports many international missions. For more information about those missions, and how you can be a part of them, please visit:
https://www.westohioumc.org/conference/global-mission-1
Want to go on an International Volunteers in Mission Trip?
We have some ideas and thought starters for you! Please contact missions@oumc.org for more information about any of these opportunities.
West Ohio Conference Trips
West Ohio Conference sponsored and organized trips to:
Mexico - Multiple trips to do construction and medical work.
Democratic Republic of Congo, North Kataga Conference UMC - To develop a training experience for youth and young adults of the Kamina Children's Home and the surrounding congregations.
Information about these opportunities is available at here.
Columbia, South America
Teams led twice a year by Mike Estep of Ohio River Valley District.
Jamaica
Teams led yearly in February by Nancy Newton of Ohio River Valley District.
UMCOR
There are also many opportunities to support international and domestic missions through UMCOR.
Get in Touch with the Missions Team!
And, as always, as you think, dream, pray and plan, there are some funds available through the church and District to help pay the expenses. Let the Missions Team know! Email us at missions@oumc.org