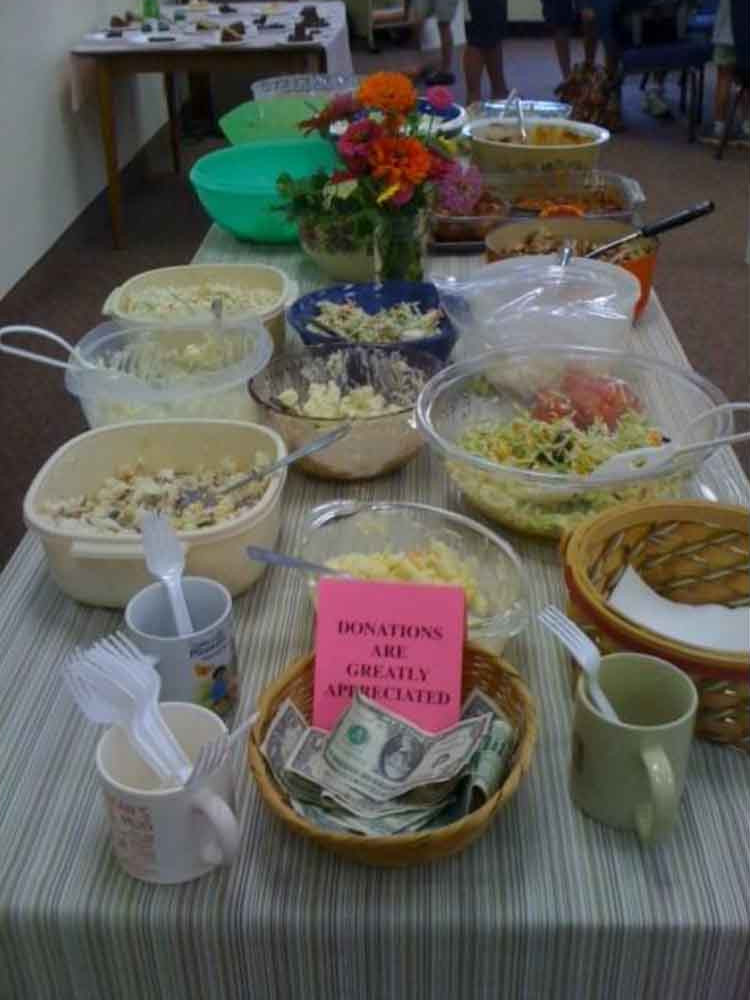 Oxford United Methodist Church hosts a community dinner the first Wednesday of each month. The dinner begins at 5:30PM.
Please bring your food items to the church by 5:00 p.m. on the day of the meal. If you bring food items earlier in the day, please mark them for the Community Dinner and put them in the fridge (if needed).
If you would like to donate money for this meal, please indicate "community dinner" on your check.
Any questions: Call OUMC at 513-523-5115, or email oumc@oumc.org.
Schedule
Community dinners are held each Wednesday of the month, as follows:
1st Wednesday, 5:30 PM
Oxford United Methodist Church
14 N. Poplar St.
Oxford, OH 45056
2nd Wednesday, 5:30 PM
Faith Lutheran Church
420 S. Campus
Oxford, OH 45056
3rd Wednesday, 5:30 PM
St. Mary Church
111 E. High St.
Oxford, OH 45056
4th Wednesday, 5:30 PM
Holy Trinity Church
25 E. Walnut
Oxford OH 45056

5th Wednesday, 5:30 PM
Oxford Presbyterian Church
101 N. Main St.
Oxford, OH 45056