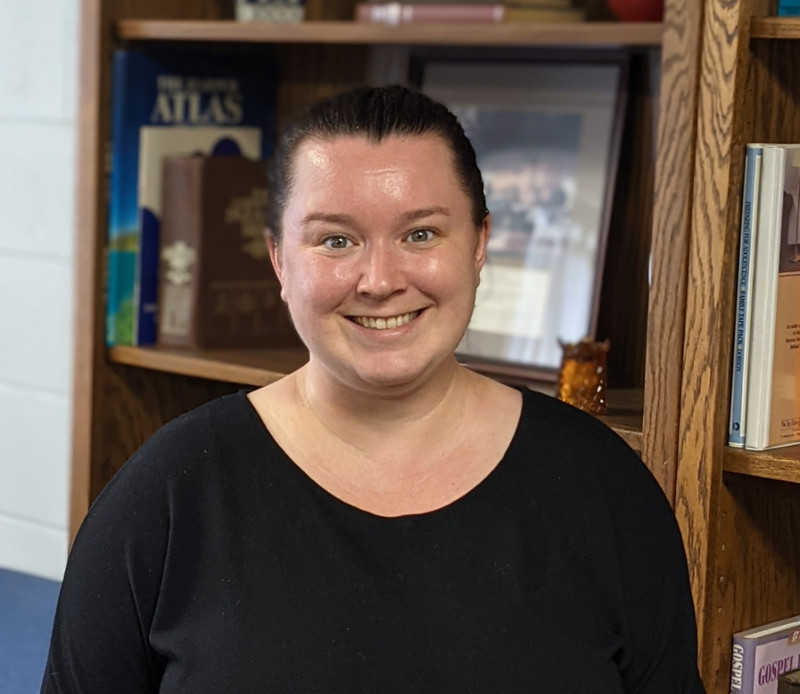 We are excited to announce that, beginning in September, Laura Carroll (no relation to our facilities coordinator, Lee Carroll) will be joining our team!
Laura is currently pursuing her Masters of Music in Vocal Performance at Miami University in Oxford, Ohio. She received her Bachelors of Music with a concentration in choral and vocal education from the University of Dayton. Following her undergrad, Laura studied voice at the Cincinnati-College
Conservatory of Music and was a student of Mary Stucky. Laura recently served as the Director of Vocal Music at Ursuline Academy and was the Director of Choirs and Musical Theatre for the Finneytown School District in Cincinnati, Ohio for five years. She served as cantor and Youth Choir Director at St. Ann's Parish for three years.
A New Jersey native, Laura has had New York City as her stage with the opportunity to perform at Carnegie Hall numerous times; her most recent performance being the Brahms Requiem under the direction of Mr. John Rutter. She has also performed at the New Jersey Performing Arts Center and various venues throughout Canada and Great Britain.
God has great things planned for our church in the coming months through the music ministry of Laura. She brings great passion and joy in addition to her wonderful musical talents, and will be a tremendous blessing to our church.
I hope you will join me in welcoming Laura to our church and our community!