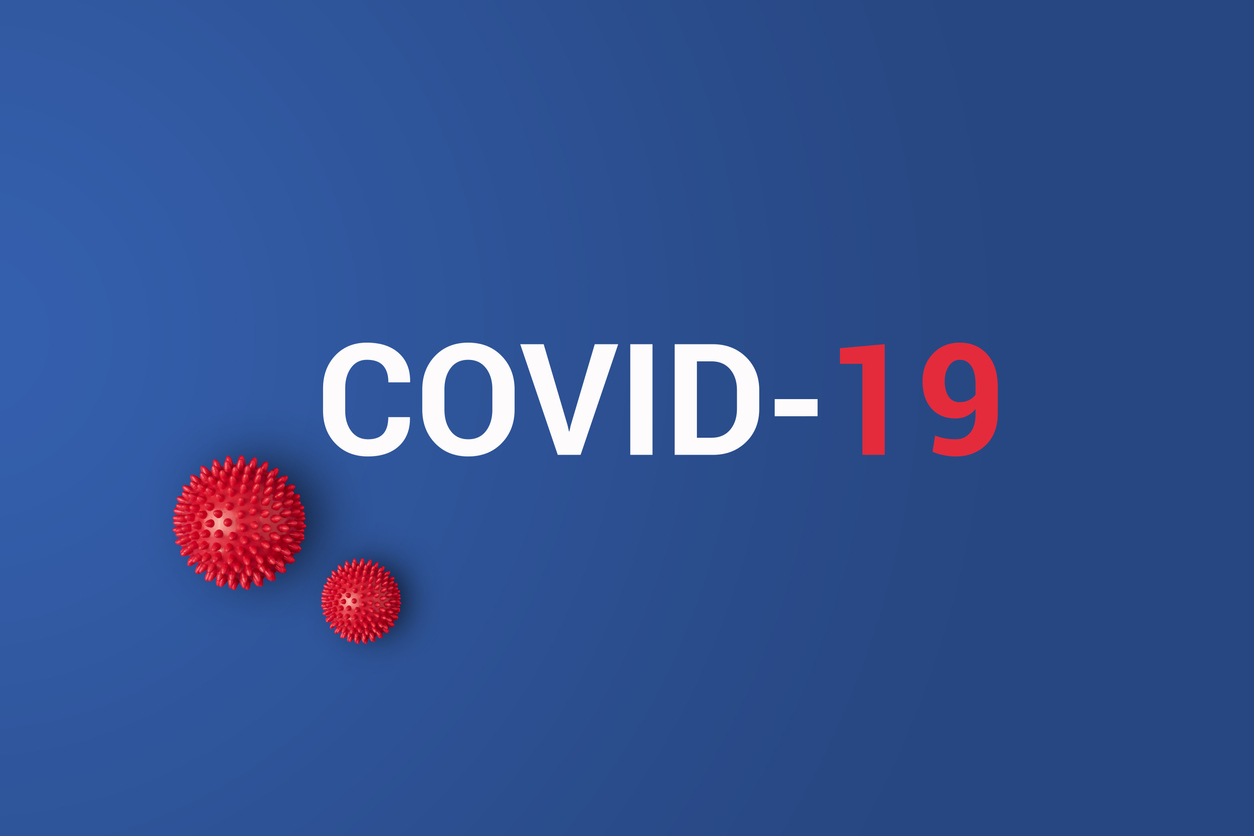 All worship services cancelled through Easter.
Mon, March 23, 2020
Once again, we find ourselves at the beginning of another week of new orders from the governor of Ohio, as well as instructions from our bishop in the West Ohio Conference. As many of you have assumed—or have already heard—church services are now to be cancelled through Easter. This is sad news, I know. It seems so strange to think that we will be celebrating Easter within our homes instead of at church. All of this, of course, is for our safety and the safety of our community. Bishop Palmer's decision on this matter wasn't easy—but I believe it to be the right one, and I remain thankful, as I always do, of his leadership.
I am also thankful for the leadership of Gov. DeWine and Dr. Amy Acton, the Ohio Department of Health Director. Yesterday, you heard that the state of Ohio is now under "stay-at-home" orders until April 6th. This too, I know, was not an easy decision but it is the right one.
In light of those orders, you may wonder what that means for the church and its ministries, especially to those in our community who need help. Under the governor's orders, churches are exempt from having to shut down. Per Bishop Palmer, we are encouraged to still help people in our community who need help with meals and supplies. Obviously, this is to be done following all the safety guidelines put in place by the CDC, but we will use our creativity to find the best avenues for fulfilling the gospel imperative we have from Christ to serve the "least of these."
We are still collecting food donations and cleaning materials for families in our community. Those can be dropped off at the church. The church office will remain open during this time. We will let you know, however, if those hours happen to change in the next few weeks. (If you need help in getting a donation to church for area families, please contact our office so that we can make the appropriate arrangements)
Online services will still be happening every week until we can gather again as a church. We have made great effort each week to make sure that we are abiding by the guidelines of having no more than 10 people gathered together. In reality, because of the wonders of technology, much of the service is put together at different sites by our wonderful worship team, and so we have had no more than 2-3 people helping record my sermons at one time. I am thankful for these individuals and their willingness to help out. (It is also nice to have people in the room when I preach my sermons…it truly is weird preaching to a camera. I would much prefer to preach to your lovely faces but for now I will have to settle for the camera. They didn't teach me this in seminary that is for sure…).
Again, I thank you for your continued generosity in giving to the church so that we can continue our ministries. We ask, in light of the "stay-at-home" orders, that you simply mail your tithes and offerings to the church—or sign up for eGiving. Please do not drop it off, unless you are dropping off donations for local families.
Lastly, I want you to know about a new prayer opportunity—you heard me make mention of this in last week's service. We will be having a prayer group meet through Zoom (an online video chat program) on Wednesday nights at 7pm. Zoom is an easy to use online platform, but if you have any questions about how to use it, I can walk you through it. Please contact me if you are interested in joining us.
I thank all who participated in our Candle Lighting on Sunday night at 7pm. Knowing that we all lit candles and prayed the Wesley Covenant Prayer was greatly comforting in this time of great uncertainty. I encourage you to continue this practice as often as possible in the coming weeks with your families. And if you do, please post pictures on our Facebook page or send them to me! Simply sharing these photos with one another, I have found, can be a great spiritual comfort.
As always, I am only a phone call away if you need prayer or someone to talk to for a few minutes. Somebody said the other day that they were so desperate to talk to someone that they intentionally answered a call from a telemarketer…I hope you are not that desperate, but remember I am here for you if you need it.
Pastor Caleb Henry
caleb.henry@oumc.org
Fri, March 13, 2020
A lot has happened in the last 24 hours since I last updated you about our plans for responding to the situation concerning COVID-19. Last night, our bishop sent a letter out to all Methodist congregations recommending that all churches in West Ohio cancel services for the next two weeks. After much prayer, I have decided, with the approval of the Leadership Team, to follow his recommendation and cancel all worship services for March 15 & 22. We will meet again on March 29. Though it deeply saddens me to make this decision, I feel that it is best for us as a church and our community. Please know—this is a decision not made out of fear but one of faithfulness to our God who desires that we do our very best to make sure that all people in our community are taken care of. We are called to "love our neighbor" and we want to make sure that we fulfill that calling in everything we do.
In an effort to help take care of our community, another way you can "love your neighbor" is by helping students and families in the Talawanda School District as their school is cancelled for the next three (3) weeks. Amy Macechko, a member of this church, and a Health and Wellness coordinator for the schools, has asked area churches to help out. Here is a list of items we have been asked to donate:
Cleaning supplies - Clorox Wipes, Bleach
Toilet Paper
Soap – Bar
Bottled Water
Non-perishable foods - Cereal, Granola Bars, Pop Tarts, Grab 'n Go Items, Microwavable meals such as Mac n/ Cheese & soups, packaged foods like Nutri Grain Bars, sandwich crackers, fruit cups, applesauce pouches, shelf stable milk boxes, juice boxes.
School supplies--crayons and pencils, coloring pages
Financial donations
The church office will be open as usual during the week. If you wish to donate any of the above items, you are welcome to drop them off at the church.
Next week we will make sure to keep you up-to-date on all things OUMC. We are currently planning how we can adapt to this situation and offer different ways to connect, pray, and worship. I may even get over my fear of being on camera to record some messages for you. Stay tuned!
Again, we thank you for your prayers and your service. For the next two weeks, we encourage members to keep up their giving by mailing in their tithes/offerings, dropping them off in the church office, or contacting our office to set up an electronic deposit with the church.
Please don't hesitate to reach out to me if you have any questions, or need anything, at caleb.henry@oumc.org